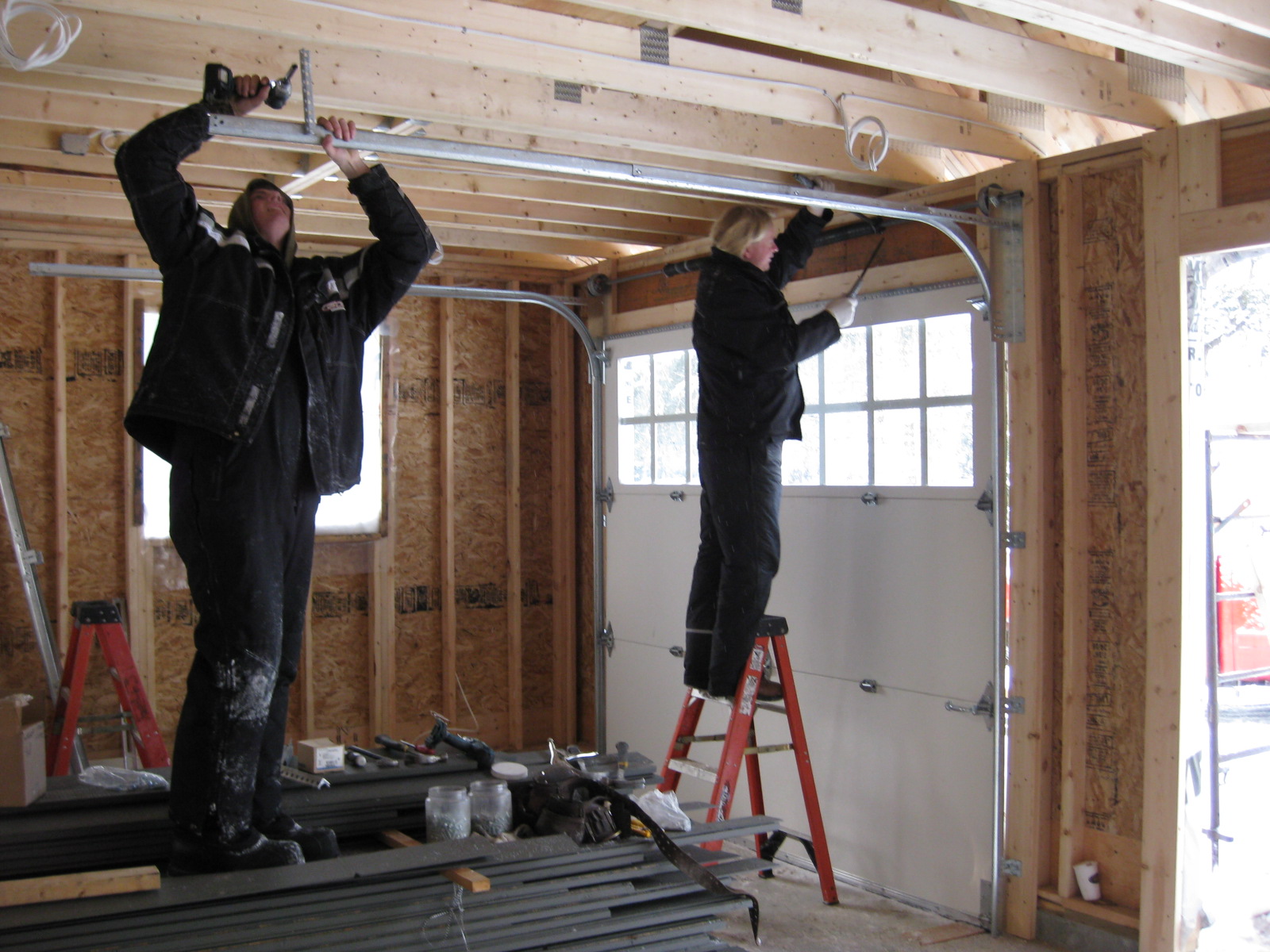 There are many different kinds of garage doors, so it is important to know exactly what you are looking for. Remember, little things are big things. What would you like the appearance of your garage to look like? What special features are you looking for, if any? Do you want a code on it in case you forget your garage door opener? Garage door installation is a vital part of your home.
If you have or want a typical torsion spring system, you should definitely call a professional, as the garage door is held together by extreme tension. First thing's first; weather stripping. It basically protects the garage floor from the garage. Second, keep that instruction manual open. I am especially talking to you men that don't like to follow directions. Third, install the rollers and any other brackets needed on the nailed bottom door panel, and attach rollers to the 2nd section of the door. Then, lift 2nd section and slide it into the vertical track by the doorway. Use a power drill tool to attach the hinges in the middle of the 1st and 2nd panel.
Repeat in the 3rd section. Also, make sure the track is leveled, and cut the back track hanger. Either use a torque tube or a garage door opener. I, personally, would rather use a door opener. Test your garage door, then repeat what steps are necessary.
This can be a very dangerous job. I would suggest hiring a professional, and getting some different bids, so you can find the best and affordable one for your home. Garage door installation does not have to be as hard as it seems.